Treatment Detail
The Aesthetic Laser Centre offers a range of Anti-Ageing Treatments. Whether you are male, female, young or old we can tailor a treatment specifically to your needs.
We have listened to what our customers want in a treatment and are able to customise treatments which will meet your expectations.anti-ageing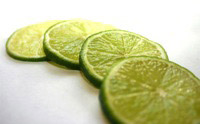 Intense Pulsed Light
Using the latest cutting-edge technology, The Aesthetic Centre can significantly improve your skin problems. Our highly trained professionals use intense pulsed light (IPL) to rejuvenate the skin as well as fade or remove skin blemishes.
Revelation Peel
Our unique Revelation Peels involve a series of chemical agents being applied to the top layer of skin.
This treatment "unglues" and removes dead skin cells, suppresses excess oil production, fades and smooths acne scarring; leaving the skin looking healthier, glowing and more youthful in appearance.
Revelation peels can be used for all skin types including Asian skin.
Platelet Rich Plasma (PRP) Therapy for skin
PRP therapy is a new form of regenerative medicine that utilises your own blood, where the platelet rich plasma component is extracted, concentrated and reintroduced to rejuvenate the skin.
Platelets are the key to the body's ability to stop bleeding and repair damaged blood vessels and cells in the body. Platelets contain substances called growth factors that activate and rejuvenate cells in the body.
Platelet Rich Plasma (PRP) Therapy for hair
The Aesthetic Centre now introduces PRP to enhance its Natural Hair Regrowth Program. Our doctors recommend that PRP is an effective way to enhance hair regrowth especially for more stubborn areas of hair loss i.e. receding hairline and crown area.
For more information about any of these treatments please use the treatment links.
*TREATMENT DISCLAIMER
Please be aware that individual results for any treatment or use of our products may vary. Results are not guaranteed.
*GENERAL DISCLAIMER
Please also be aware that the information, including but not limited to, text, graphics, images and other material contained on this website are for informational purposes only. The purpose of this website is to promote broad consumer understanding and knowledge of various health topics. It is not intended to be a substitute for professional medical advice, diagnosis or treatment. Always seek the advice of your physician or other qualified health care provider with any questions you may have regarding a medical condition or treatment and before undertaking a new health care regimen, and never disregard professional medical advice or delay in seeking it because of something you have read on this website.