Treatment Detail
What is Thread Lift treatment?
Thread Lifting is the latest technology (using Silhouette Soft®) to help with facial retightening and collagen regeneration. This treatment helps to create desired facial contour and lift through the action of resorbable sutures (resorbable sutures are safe medical threads commonly used to hold, mould and seal epidermis/dermis skin tissue).
How does Thread Lift Work?
The thread lift used in this procedure are made of a polylactic acid resorbable suture (thread), and moulded cones made of lactide/ glycolide.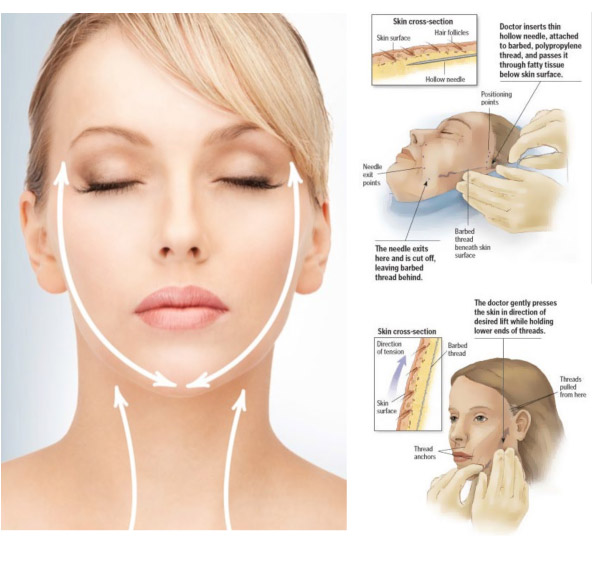 The suture (thread) acts as scaffolding under the surface of the skin to lift sagging soft skin tissue. The cones hold the suture (thread) in place. The components of the suture (thread) and cones are totally reabsorbed by the body and in time stimulate the body's production of collagen to replace depleted facial volume, which diminishes with age.
What is the process?
The doctor specialised in performing Thread Lifting applies a local anaesthetic to the face, once the area is sedated the doctor injects the Thread Lift suture (thread) under the skin using a fine needle.
After inserting the suture (thread), the doctor applies slight pressure on the treated area to reshape the surface of the skin and achieve the immediate lift.
Thread Lifting can be carried out on a variety of areas of the face with long lasting results.
Which area can be treated?
Thread Lifting is a unique solution with long-lasting results that can be carried out on different areas:
• Jawline
• Cheeks
• Malar area
• Eyebrows
• Neck
Before & After Photo's
The before and after photos below showcase of Non-Surgical Neck-lift using Silhouette Soft threads to create definition, rejuvenation & angulation.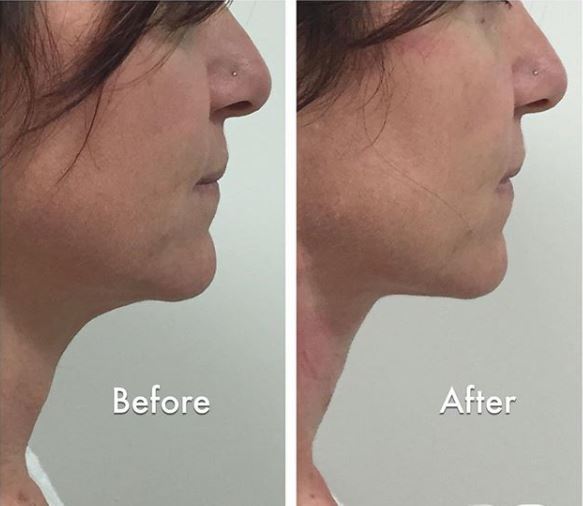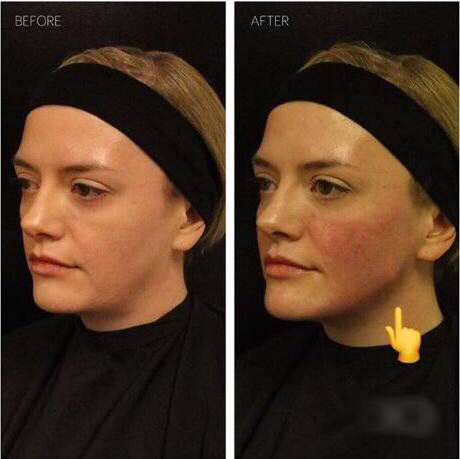 *Results may vary from person to person.
Frequently Asked Questions:
What are the side effects?
You may experience side effects including:
• Bruising
• Swelling
• Redness
Slight pulling or mild pucker of the skin where the thread is placed, this is normal and will subside within 2 weeks
What is the ideal age to get this treatment?
The ideal age bracket to get this treatment is 30 to 60 years old, without excessively loose skin or severe ptosis (sagging/dropping skin of the upper eyelid).
What happens to the suture (thread)?
A Thread Lift is a non-invasive treatment, once the suture (thread) is injected into the face the thread is broken down and absorbed into the skin over time, living behind a seamless tightened finish.
How long is the treatment?
Thread Lifting procedure takes 30 min to 60 min under local anaesthetic.
How long does Thread Lift last?
The Thread Lift treatment lasts up to 12 to 24 months*.
How much does Thread Lift cost?
The price for 4 threads is $2,500 and for 6 is $3000. The number of threads will vary depending on the area targeted.
DISCLAIMER: *Results may vary from person to person.