The JMSR Skincare Management Program is a daily regime intended to produce visibly great results.  Most individuals will experience a period of "skin acclimation" whereby the skin will adjust to topical preparations designed to bring about beneficial changes.  This adjustment period is usually brief and you should begin to see improvement in a short period of time.
For optimum results, it's important to use these products sparingly and according to the instructions provided by your physician or skin therapist.
The Jan Marini System uses a few simple steps in the morning and evening to provide a consistently clear, luminous complexion.  The products are designed to refine the roughened, dull outer layer (caused by cumulative sun damage); improve the appearance of the skin's texture and tone; and protect against future damage and deterioration.
Come in and let us talk to you about our amazing product range! We stock a much broader range of Jan Marini then listed below. Our highly trained practitioners will create a personal regime depending on your concerns!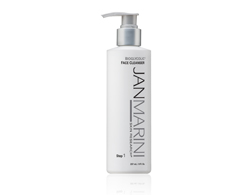 Bioglycolic Face Cleanser
Gentle cleanser suitable for all skin types. This formula is soap free, non-irritating, and rinses completely without the need for a post-cleansing toner or astringent. This deep-cleansing product also contains sorbitol, a natural humectant derived from berries, that leaves the skin soft and hydrated. Skin Types: All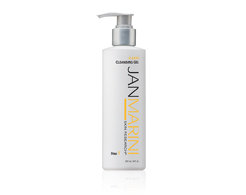 C-ESTA Cleansing Gel
Potent skin conditioner that produces a luxurious lather suitable for any skin texture. It's an excellent cleanser after chemical peels, laser resurfacing or as an alternative to cleansers containing glycolic acid. Skin Types: All
C-ESTA Eye Repair
Rejuvenates the thinner wrinkle-prone eye area as well as minimizing the appearance of aging skin. The intensive formula contains higher concentrations of lipid soluble Vitamin C along with CoEnzyme Q10 and other revolutionary topical agents that dramatically reduce the appearance of fine lines and wrinkles. Skin types: All
C-ESTA Face Serum Oil Control
Rejuvenates skin while significantly inhibiting oil breakthrough. Your skin's texture will quickly begin to appear smooth and supple. With continued use it will become firmer, more resilient and facial contours will appear tighter and more defined. Skin tones will even and the skin will appear noticeably younger and healthier. Skin Types: Oily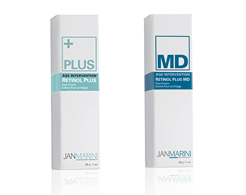 Age Intervention Retinol Plus & Retinol Plus MD
Maximise effects of retinol, peptides and antioxidants to improve the appearance of fine lines and wrinkles with minimal irritation and little to no acclimation period. Formulated to utilise the maximum amount of all-trans retinol PLUS anti aging and collagen boosting peptides, antioxidants, hydrators and skin soothing ingredients. Skin Types: All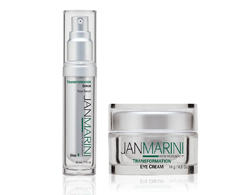 Transformation Serum & Face Cream
Utilizes ingredients tailored to signal certain activities, including rebuilding and repair of damaged cells making it excellent for maintaining and augmenting the appearance of youthful, healthy skin. The oil-free formula absorbs immediately, imparting key technologies into the skin, leaving a silky and refined texture.
Cream for Normal/Combination Skin. Serum for Oily Skin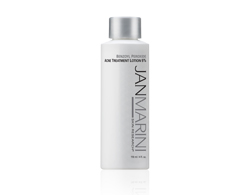 Benzoyl Peroxide Wash 2.5%
Antibacterial cleanser for the treatment of acne and acne-prone skin. Benzoyl peroxide significantly reduces the presence of P. acnes bacteria, the bacteria believed to play a primary role in the inflammatory aspect of the acne process. The product assists in removing sebum and cellular debris without excessive dryness.
Skin Types: Acne
Benzoyl Peroxide 5%
The medication of choice for treating acne. One of the most effective antibacterial agents that significantly reduces the presence of acne bacteria. This preparation of highly micronized benzoyl peroxide and specialised non-comedogenic emollients minimises dryness and irritation, while providing maximum effectiveness. Skin Types: Acne
Teen Clean 5%
Three remarkably effective products formulated to achieve and maintain beautifully clear, acne-free skin and to provide environmental protection.
Skin types: All acne prone skin
Luminate Eye Gel
Suitable for any skin type and benefits the thinner, more age prone eye area to dramatically lessen the visible signs of ageing. Utilises ingredients specifically tailored to signal certain activities, including the decreasing darkness, rebuilding and repair of damaged cells, to maintain and augment the appearance of healthy skin.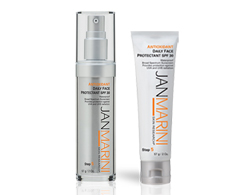 Antioxidant Daily Face Protectant SPF 15
Broad-spectrum sunscreen. Non-greasy formulation utilises cutting-edge microscopic oil absorbing particles that give a luxurious matte finish. Antioxidants provide anti-ageing benefits and add further protection against damage caused by UV exposure. Available in three "Sun Kissed" colours. Skin-friendly iron oxide minerals will beautifully enhance virtually any skin tone. Available in: Sun Kissed Neutral, Sun Kissed Sand, and Sun Kissed Bronze. Skin types: All