Treatment Detail
Refresh Your Skin with Advanced Laser Technology for Pigment Removal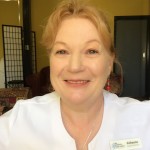 PicoSure is the world's first and only picosecond aesthetic laser for multiple aesthetic applications, including tattoo removal, acne scar treatment, wrinkle treatment and removal of pigmented lesions. PicoSure helps provide your skin with a more youthful appearance by erasing unwanted pigment, age spots and freckles caused by sun damage faster than ever before with minimal to no discomfort or downtime.
"We're excited to offer this new laser treatment to our patients. Patients are looking for new ways to achieve a more youthful appearance and now with PicoSure we can remove unwanted pigment, freckles, and age spots quickly. The results are impressive and patients are highly satisfied with the treatment experience."
What is PicoSure?
PicoSure® is the world's first and only picosecond aesthetic laser platform for multiple aesthetic applications including tattoo removal, acne scar treatment, removal of pigmented lesions and wrinkle treatment. This unparalleled breakthrough in laser technology delivers ultra-short pulse bursts of energy to the skin in trillionths of a second to gently target and eliminate pigment without harming the surrounding skin. Improve the look of your skin and achieve a more youthful appearance by removing pigment or treating wrinkles and acne scars faster than ever before with PicoSure.
Why PicoSure Laser Treatment?
It's important to consider your options. Face-lifts, fillers, and toxins are associated with significant downtime, risks, and side-effects. Patients often consider these treatments a "last resort." The first step to achieving a more youthful appearance or just tweaking some trouble-spots may be a PicoSure laser treatment. Speak with our office today to see if this treatment is right for you!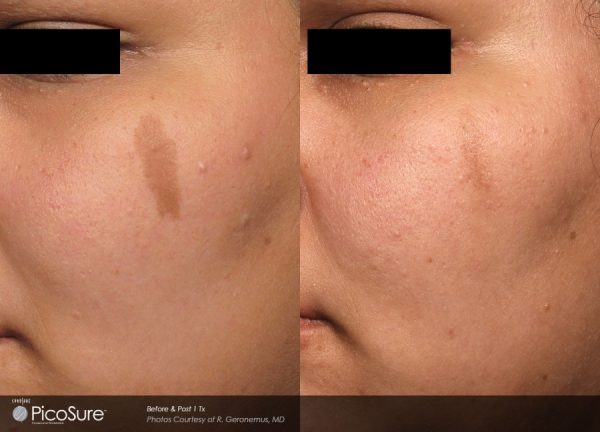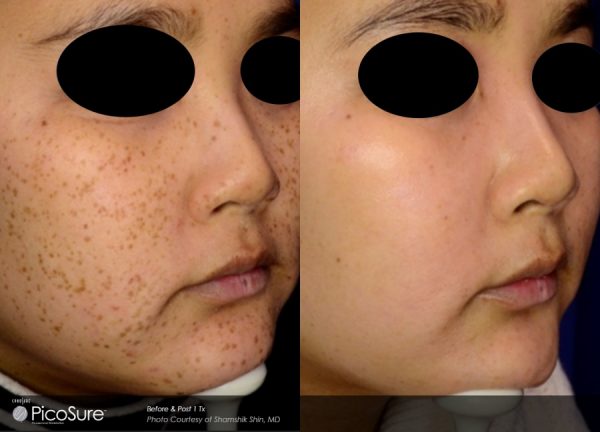 Pigment FAQ's:
What causes unwanted pigment?
Melanin gives us our skin colour. Pigmented lesions including sunspots, age spots, and brown patches, are dark in colour because the melanin is concentrated in one area of the skin. Most pigmented lesions come from sun exposure while some patients are born with them. Hormonal changes can also induce pigment changes in the skin.
What types of pigmented lesions can PicoSure remove?
Lasers remove a variety of unwanted pigment. Age spots, freckles, and brown patches can all be removed with PicoSure. During a free consultation, your practitioner will put together a treatment regime to help you achieve pigment-free skin fast.
How many treatment sessions will it take?
To improve the look of your skin and achieve a more youthful appearance by removing pigmented lesions will require only a few treatments. Darker, deeper and larger pigmented lesions may require additional treatments; however during the consultation, your practitioner will discuss treatment expectations with you.
What does the treatment feel like?
Most patients find the procedure tolerable and require no numbing cream or anaesthesia. PicoSure delivers energy in ultra-short bursts, and patients often compare the laser pulse to a snap of a thin rubber band.
What type of post-treatment care is necessary?
After the procedure, the treatment area may be tender. It is important to keep the area clean and to avoid any irritation. Your practitioner will provide additional after care instructions as needed to ensure a quick recovery.
Contact us today to learn more about PicoSure 6223 8888
*TREATMENT DISCLAIMER
Please be aware that individual results for any treatment or use of our products may vary. Results are not guaranteed.
*GENERAL DISCLAIMER
Please also be aware that the information, including but not limited to, text, graphics, images and other material contained on this website are for informational purposes only. The purpose of this website is to promote broad consumer understanding and knowledge of various health topics. It is not intended to be a substitute for professional medical advice, diagnosis or treatment. Always seek the advice of your physician or other qualified healthcare providers with any questions you may have regarding a medical condition or treatment and before undertaking a new health care regimen, and never disregard professional medical advice or delay in seeking it because of something you have read on this website.