Treatment Detail

Breakthrough technology for faster tattoo removal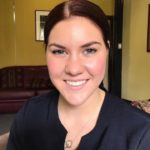 PicoSure is the world's first picosecond laser for the effective removal of tattoos. PicoSure erases unwanted ink more effectively than ever before, successfully removing difficult ink colours as well as previously treated tattoos. Fewer treatments, faster recovery time, and greater results are now achievable with PicoSure.
"PicoSure truly is the most advanced system available for tattoo removal. We're clearing most tattoos in fewer treatments, without causing any harm to the skin and the results are like nothing I've ever seen." 
What is PicoSure?
PicoSure® is the world's first and only picosecond aesthetic laser platform for multiple aesthetic applications including tattoo removal, acne scar treatment, removal of pigmented lesions and wrinkle treatment. This unparalleled breakthrough in laser technology delivers ultra-short pulse bursts of energy to the skin in trillionths of a second to gently target and eliminate pigment without harming the surrounding skin. Improve the look of your skin and achieve a more youthful appearance by removing pigment or treating wrinkles and acne scars faster than ever before with PicoSure.
Why PicoSure Laser Treatment?
It's important to consider your options. Face-lifts, fillers, and toxins are associated with significant downtime, risks, and side-effects. Patients often consider these treatments a "last resort." The first step to achieving a more youthful appearance or just tweaking some trouble-spots may be a PicoSure laser treatment. Speak with our office today to see if this treatment is right for you!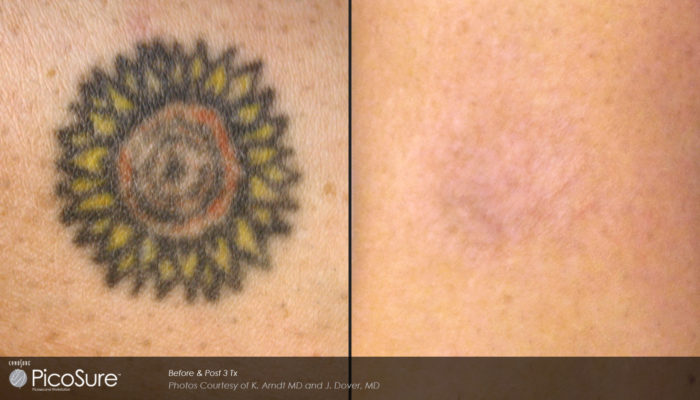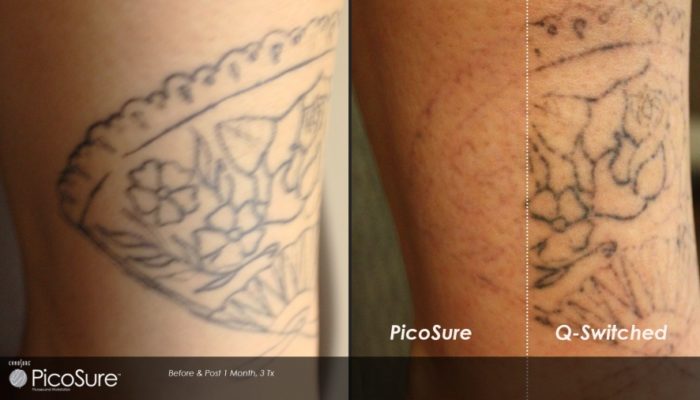 PicoSure FAQ's for Tattoo Removal
How does PicoSure laser tattoo removal work?

Laser energy is delivered to the tattoo, targeting the ink and breaking it down into smaller particles. The particles are eliminated through the body's natural processes resulting in a lightening of the tattoo ink.
What does laser tattoo removal feel like?
For many patients, the feeling of laser tattoo removal has been compared to what it feels like when getting a tattoo, however it is very fast. Your practitioner will work with you on the best comfort option based on your individual situation.
How many treatments will tattoo removal require?
The number of laser treatments needed for tattoo removal is dependent on a number of variables such as ink type, size of the tattoo, location on the body, type of laser used, lifestyle habits, etc. During your consultation, a practitioner will evaluate your tattoo and recommend a realistic treatment regime to help you achieve the best results.
How often will I need treatments?
While it typically takes 4-8 weeks for the body to absorb the ink particles, every patient and tattoo respond differently. Following the recommended post-treatment protocol will likely improve the results and reduce the chance of small adverse events.
How will my skin look after the laser treatment?
The ideal clinical endpoint for the tattoo treatment is an immediate slight whitening or "frosting" of the skin, however that will subside immediately after the treatment is complete. Other observable effects include mild swelling and redness. Your practitioner will direct you on how best to keep the area moist.
My tattoo was treated with a laser in the past and didn't clear, why would I try again now?
Until the launch of PicoSure, Q-Switched lasers had been considered the gold standard for removing tattoos. Q-Switched laser treatments use thermal energy to heat up and break apart the ink particles. Now with PicoSure, ultra-short pulses hit the ink particle with a pressure so great, the ink shatters into tiny dust-like particles. Because the particles are so small, they are more readily absorbed and eliminated by the body. PicoSure has been proven successful in treating even dark, stubborn blue and green inks, as well as previously-treated, stubborn tattoos that were not successfully cleared in the past.
Can I lighten the tattoo to have another one put on top?
Tattoos can be lightened in preparation for a cover-up tattoo. Your practitioner may have you wait six weeks between your last treatment and when you have the new tattoo completed.
How much does tattoo removal cost?
The cost of laser tattoo removal depends on several factors, including the size of the tattoo and the number of treatments it will require. Most insurance companies will not cover laser tattoo removal since it is considered an elective cosmetic procedure. After your consultation, your practitioner will provide you with a price estimate for the treatment series.
*TREATMENT DISCLAIMER
Please be aware that individual results for any treatment or use of our products may vary. Results are not guaranteed.
*GENERAL DISCLAIMER
Please also be aware that the information, including but not limited to, text, graphics, images and other material contained on this website are for informational purposes only. The purpose of this website is to promote broad consumer understanding and knowledge of various health topics. It is not intended to be a substitute for professional medical advice, diagnosis or treatment. Always seek the advice of your physician or other qualified healthcare providers with any questions you may have regarding a medical condition or treatment and before undertaking a new health care regimen, and never disregard professional medical advice or delay in seeking it because of something you have read on this website.