Treatment Detail
Ultherapy HIFU Face Lifting
High Intensity Focused Ultrasound (HIFU)
High Intensity Focused Ultrasound is a non-surgical, no downtime, in-office procedure for lifting and tightening sagging skin of the brows, cheeks, lower face (jowls), jawline and neck. Ultrasound technology is focused below the skin surface to firm and lift droopy tissue. Results are long-lasting and occur gradually but dramatically over time.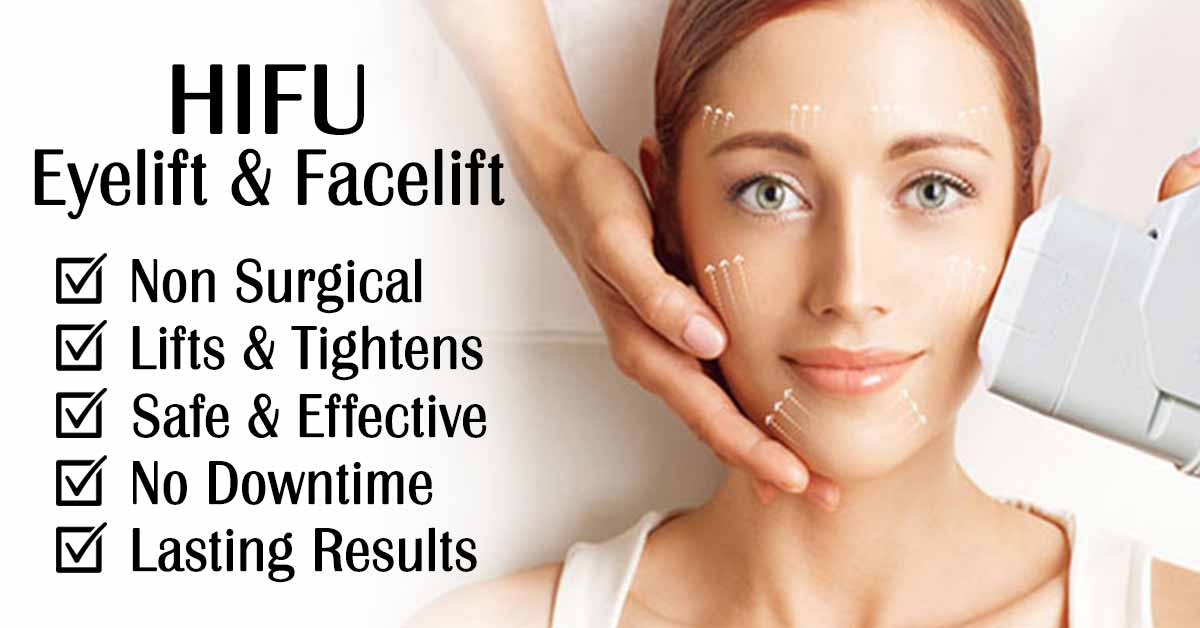 How does HIFU work?
It utilises ultrasonic energy to penetrate deep below the skin and fat layer of the face to gently but effectively target connective tissue. Connective tissue is a firm, tough layer that supports the neck and facial contours. Ageing and the passage of time causes connective tissue to droop. High-Intensity Focused Ultrasound tightens loose connective tissue, creating firmness and lifting to areas of sagging skin. The layer of tissue targeted is the same tissue that plastic surgeons tighten and shift during a surgical face lift or brow lift.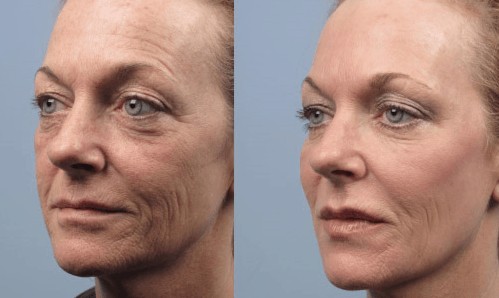 What is the procedure like?
Depending on the area (or areas) of treatment, it takes approximately 30 minutes to just over an hour to perform.  It is helpful in addressing brow droopiness and upper eyelid hooding, lifts the jawline and improves the jowls and neck sagging. With only a single treatment, your collagen is stimulated to grow and results can sometimes be seen immediately. Younger patients may have a more dramatic response.
The ideal candidate is a patient with good skin elasticity in their 40s to 50s with mild to moderate skin sagging of the neck or eye area.
Patients outside this age group or with more compromised skin quality may still benefit but often require 2 or 3 treatments and should expect less dramatic outcomes.
For the treatment to fully take effect, it will occur gradually over a period of two to three months. Clinical trials reported results of tighter, firmer, more youthful looking skin in a 10-month study*. These studies documented changes in appearance that were significant in most patients.
*TREATMENT DISCLAIMER
Please be aware that individual results for any treatment or use of our products may vary. Results are not guaranteed.
*GENERAL DISCLAIMER
Please also be aware that the information, including but not limited to, text, graphics, images and other material contained on this website are for informational purposes only. The purpose of this website is to promote broad consumer understanding and knowledge of various health topics. It is not intended to be a substitute for professional medical advice, diagnosis or treatment. Always seek the advice of your physician or other qualified healthcare providers with any questions you may have regarding a medical condition or treatment and before undertaking a new health care regimen, and never disregard professional medical advice or delay in seeking it because of something you have read on this website.